Oi, povo feliz!
NÃO! NÃO! NÃO NÃO NÃO!!!! Primeiro
The Hunger Games
, agora isso?! Não estraguem
City of Bones
!!!
Aparentemente o autor Jamie Campbell Bower foi escolhido para interpretar Jace Wayland em
The Mortal Instruments
, adaptação cinematográfica da série de mesmo nome. Eu queria que ficasse bom, mas
não
! Está tudo errado!!!! ¬¬ Vejam por vocês mesmos: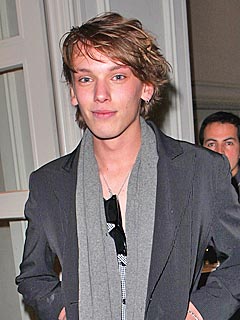 That. Is.
Not
. Jace!! ¬¬ Tô com raiva do povo, de novo! Depois deles já terem escolhido Lily Collins como Clary, esse é o Jace!
I give up
!!!
Boa leitura!