Hi, happy people!
Yes, I'm starting this post in English, but don't you worry, reader who understands this and hasn't gone straight to the Portuguese part, there will be a post in Portuguese soon enough!
Anyways... This was my first month participating in Random Acts of Kindness, a monthly feature at
Book Soulmates
, where you can both send and get books, just for kindness! You must simply:
Sign up each month that you'd like to participate.

Show off your participation by grabbing our RAK button :)

Create a wish list (on Amazon, Goodreads, or your blog etc) and post it in the Google Doc located in each R.A.K post for the month.

If you choose to do a R.A.K for someone, check out their wish list and contact that blogger for their address.

At the end of the month, SHOW US YOUR R.A.K!

Make a post saying 'Thank You' to whoever granted one of your wishes and share it with us :)

OPEN TO EVERYONE!Let's keep our International bloggers in mind and in our hearts.
Remember, there's always the Book Depository and they offer FREE shipping!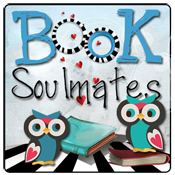 See? It's easy! What are you waiting for? Run over to
Book Soulmates
and sign up!
But anyways, that is
not
the full purpose of this post. The real one is to say a big thank you to Adam Burgess at
Roof Beam Reader
, who was the very first person to send me an RAK gift! Today I was leaving in the afternoon when I checked the mail an saw John Green's
Looking For Alaska
!
I could have just gotten the cover from the Internet, but I preferred to take a picture of it! For a better look at the cover, click
here
Once again, thanks a lot, Adam! I will start reading it today, pretty sure I'll like it!
I still haven't sent an RAK to anyone... I know, I know... But I will! Definitely! Only not right now. Sorry...
Well, that's all! Hope you like it, and don't forget to sign up, and make a random reader happy! Haha