Oi, povo feliz!
Eu sei que o fato desse post ter aparecido primeiro em inglês foi meio confuso, mas pelo menos aqui está, em português!
Então... Esse foi meu primeiro mês participando do Random Acts of Kindness (Atos Aleatórios de Bondade), ideia criada pelo blog Book Soulmates, em que você pode dar e receber livros apenas por bondade! Você só deve
Sign up each month that you'd like to participate.
(Se cadastrar a cada mês em que você participar)
Show off your participation by grabbing our RAK button :)
(Mostrar sua participação ao pegar nosso logo do RAK :))
Create a wish list (on Amazon, Goodreads, or your blog etc) and post it in the Google Doc located in each R.A.K post for the month.
(Criar uma
wish list
(na Amazon, no Goodreads, no seu blog etc) e postá-lo no Google Doc encontrado em cada post mensal do RAK)
If you choose to do a R.A.K for someone, check out their wish list and contact that blogger for their address.
(Se você quiser fazer um RAK para alguém, dê uma olhada na sua
wish list
e contato o/a blogueiro/a para pegar seu endereço)
At the end of the month, SHOW US YOUR R.A.K!

Make a post saying 'Thank You' to whoever granted one of your wishes and share it with us :)
(Ao final do mês
MOSTRE-NOS SEU RAK!
Faça um post dizendo 'Obrigado' para quem quer que tenha realizado um de seus desejos, e compartilhe-o conosco :))
OPEN TO EVERYONE!Let's keep our International bloggers in mind and in our hearts.
Remember, there's always the Book Depository and they offer FREE shipping!
(
ABERTO A TODOS!
Vamos pensar em nossos blogueiros internacionais e mantê-los no coração. Lembrem-se, temos o Book Depository, que oferece envios
GRÁTIS
!)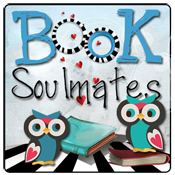 Viu? É fácil! Então o que está esperando? Corre logo pro
Book Soulmates
e se cadastra!
Mas de qualquer forma, esse não é todo o propósito desse post. O verdadeiro propósito é dizer um grande obrigado pro Adam Burgess, do
Roof Beam Reader
, que foi a primeiríssima pessoa a me mandar um presente de RAK! Hoje estava saindo de tarde quando chequei o correio, e lá estava
Looking For Alaska
do John Green!

Eu podia simplesmente ter pego a capa da Internet, mas preferi tirar uma foto! Pra ver a capa melhor, cliquem aqui
Mais uma vez, muito obrigado, Adam! Vou começar a lê-lo hoje, quase com certeza vou gostar!
Ainda não mandei um RAK a ninguém... Eu sei, eu sei... Mas eu vou! Definitivamente! Só não agora. Desculpem...
Bom, é isso, povo! Espero que tenham gostado, e não se esqueçam de se cadastrar e fazer um leitor qualquer feliz! Haha